Every Pet Deserves Their Day at "The Spa"
Your dog gives you love and appreciation every day, so why not give some back?
The Dog Spa is Brantford, Ontario's  professional Grooming Salon for your pampered pet. Our beautiful salon is conveniently located in Downtown Brantford at 196 Market Street (formerly Benny's Shoe Repair).
We offer grooming for all breeds and would be happy to discuss any questions you may have.
Services for Every Dog's Needs
We are also pleased to offer your pet hydro-massage therapy, as well as our popular Shedless Program for the persistent shedder in your doggy family. For quick touch-ups between grooming, we welcome your pet to wag their way in for a walk-in nail clipping. 
We pride ourselves on being an excellent grooming salon with high standards. Try us, your pet will love us!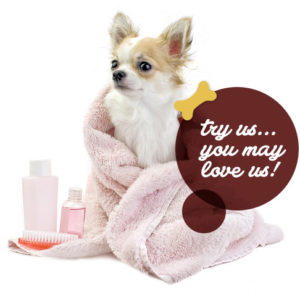 The Dog Spa offers dog grooming for all breeds, and we are happy to discuss any questions you may have!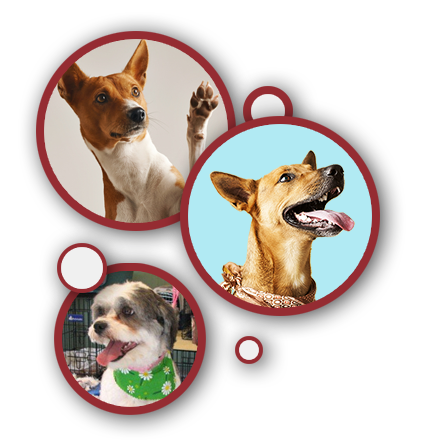 Your furry friends deserve to look, feel and smell their best!
Photo Gallery of Our Spa!
We love our clients and their puppy pals!
Check out some of our furry friends having their day at the spa with an expert dog groomer!
Remember, dog grooming not only helps your pet look its best, but it also helps them to stay healthy. To find out more about the grooming salon, contact us today.
Here's what some of our pet parents had to say about the grooming services at The Dog Spa.
"Penny is always looked after so well by the Spa and loves her Spa days. She always comes home so happy and looking great. Thanks for taking such good care of her!"
"My pup is a very nervous boy and I have had trouble with him and other groomers in town. He came home looking wonderful, but more importantly, he was happy when i went to get him. I think I have found him a friendly place. Thank you so much for your patience girls."
"I was so scared when I went in there for the first time. By the time I left, I looked so pretty, and I was having fun with the other dogs. Thank you so much!"
"WONDERFUL. My dog loves to go to the spa. Tina and staff are the best. You have another regular customer."
"We have tried quite a few grooming businesses in Brantford with disappointing results. As a consequence, we would regularly make the trek back to Toronto for his haircuts (crazy). So happy to discover the lovely Dog Spa right here in Brantford!"
"We moved here from Brampton and took Tyler, our dog, to the dog spa and we just love it. Tyler is a customer for life!!!"
Book an appointment with an expert dog groomer today, at the local grooming salon that pet owners love!